section-957209b

Contact person
Michaela Vránová
Email
michaela.vranova@europrofis.cz
Address
Vinohradská 29/93
120 00 Praha 2, Česká republika
Website
www.europrofis.cz
EuroProfis was founded in 1997 and from the very beginning its focus is on training (mainly in the automotive sector), project management on the national and international level. We are EU funds specialist especially in soft projects related to the education of VET students and adults. Our main activities are analysing educational needs, developing "tailor made" educational programmes and developing consulting conceptions. We are also focused on preparing and realizing educational courses, seminaries, e-learnings. We develop such innovations which support job market acceleration.
section-4fa5a34

Contact person
Michelle Bachl
Email
michelle.Bachl@bitschulungscenter.at
Address
Kärntner Straße 311, 8054 Graz, Austria
Website
www.bitschulungscenter.at/en/innovation-2
bit schulungscenter GmbH, Austria
bit (= best in training) schulungscenter (= training centre), founded in 1986, is one of the leading education providers in the area of labour-market projects, vocational education, training and employability in Austria. Our clear strength is our experience and know-how in designing (didactics, methodology, instructional design) and carrying out diverse national and international projects. We have substantial experience in working with different target groups, e.g. young people, young unemployed adults, and their educational needs through our regular activities. We employ 263 highly experienced staff in seven Austrian regions, which enables us to draw on up to-date know-how and creative training methods for the design of our projects.
section-14b373d
IHK-Projektgesellschaft mbH
Contact person
Hartmut Schaefer
Email
schaefer@ihk-projekt.de
Address
Puschkinstrasse 12b
15236 Frankfurt (Oder), Germany
Website
www.ihk-projekt.de
IHK-PG is a 100% subsidiary of the Chamber of Commerce and Industry (CCI) Eastern Brandenburg as the competent authority in accordance with the Vocational Training Act. They managed and contributed to several projects related to successful implementation of dual
vocational training (IVET & CVET), digitalization, succession of enterprises, recognition of competences, talent management etc. The Chambers of Commerce in Germany are the competent bodies in the dual VET System (vocational training act) that combines work-based and
theoretical training. In this framework IHK-PG acts as service provider for the regional companies and strongly cooperates with VET schools. Moreover, they have a long tradition in designing and offering high-quality and recognized training curricula in VET.
section-0a7ad30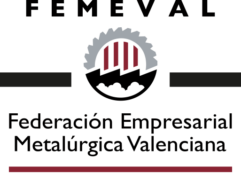 Contact person
María José Lladró Pérez
Email
mjlladro@femeval.es
Address
Avenida Blasco Ibáñez 127 Valencia (España)
FEMEVAL is a Non-for-Profit organization that represents companies of the metal mechanic sector of the region of Valencia. Nowadays, more than 3,500 companies make up FEMEVAL, most of them SMEs, belonging to the metal industry, trade and service sectors, including the following activities: Technical Installation: structures, air conditioning, plumbing, electricity, gas, fire prevention, elevators, irrigation. Energy: RES technologies, efficiency, consultancy. Habitat: windows, fittings, doors, lighting. ICTs: hardware, software, domotic. FEMEVAL provides to the associated companies the best advice in the development of their activities in the following areas:
Innovation, technology and internationalization
Sustainability, strategic management, energy and health & safety at work
Training for managers and staff of the metal sector – Human resources and employment
section-677fdf0
Zväz automobilového priemyslu SR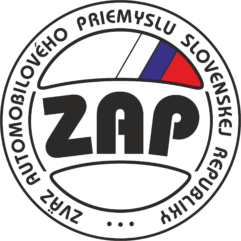 Contact person
Henrich Hipča
Address
Lamačská cesta 6353/3C
841 04 Bratislava – Karlova Ves
Since 1993 the Automotive Industry Association of the Slovak Republic, a non-governmental interest association of legal entities, has grown to a respectable association with membership base of 200 members employing more than 100,000 people. At present, there are four major car production sites in Slovakia (OEMs) – Volkswagen Slovakia, Stellantis Slovakia (former Groupe PSA Slovakia), Kia Motors Slovakia and Jaguar Land Rover, which are supported by a network of more than 350 manufacturing sites and subcontractors at all levels.
section-c03dad1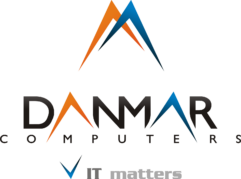 Contact person
Joanna Bać
Email
j.bac@danmar-computers.com.pl
Address
Poland, 35-016 Rzeszów, ul Hoffmanowej 19
Website
www.danmar-computers.com.pl
Danmar Computers is a private company operating in the field of Information Technology, with experience in developing modern web and mobile applications that are used for educational purposes. DANMAR is also a provider of vocational education and training on IT with long-term experience in carrying out European projects matching the needs of various target groups. During 20 years, the company has successfully implemented over 160 projects within Grundtvig, Leonardo da Vinci, Progress, HORIZON2020 and recently Erasmus+. In many of these projects DANMAR was responsible for designing and coordinating dissemination strategies. Danmar Computers is also the developer and provider of AdminProject, the on-line European project management system. The mission of Danmar Computers is the promotion of life-long education and assurance of equal access to education for everyone with the use of modern technology.